Same-Sex Marriage: Developments in the Law
The same-sex marriage battle intensifies: A history of the law and the latest news.
A common dictionary definition of family is "the basic unit in society having as its nucleus two or more adults living together and cooperating in the care and rearing of their own or adopted children." Despite this all-inclusive definition, a lesbian or gay couple — with or without children — has not been what many people picture when they think of a family.
Nevertheless, lesbian and gay couples (and their children) do live in families and have sought societal recognition of their families over the past several decades. It began in the early 1970s, when same-sex couples applied for marriage licenses, asked courts to allow one partner to adopt the other, and took other steps to legally cement their relationships. Many of these efforts failed, but some progress was made. By the mid 1980s, same-sex couples were seeking domestic partnership recognition from cities and private companies. This effort continued with increasing strength in the 1990s and on into the new century. In recent years, same-sex couples have made enormous strides toward equal recognition of their families.
Same-Sex Marriage in U.S. Cities
San Francisco Mayor Gavin Newsom really started something on February 12, 2004, when he ordered city clerks to begin issuing marriage licenses to same-sex couples. Since then numerous other U.S. cities have followed his lead, and the entire country's attention has been drawn to the debate. But it will be a while before the issue is settled. The California Supreme Court eventually voided all of the marriages performed in 2004; court cases in Oregon had the same result. But lawsuits in San Francisco and elsewhere, challenging restrictions on same-sex marriage, are making their way through the courts, and this issue is not going away any time soon.
Same-Sex Marriage in Massachusetts
In 2003, the Massachusetts Supreme Court held that the state law barring same-sex marriage was unconstitutional under the Massachusetts constitution and ordered the legislature to remedy the discrimination within six months (Goodridge v. Department of Public Health). In February 2004, the court ruled that offering civil unions instead of civil marriage would not meet the requirements set forth in Goodridge. As a result, same-sex couples in Massachusetts can enter into civil marriages, and a few thousand of them have done so already. The Massachusetts legislature is currently considering an amendment to the state constitution to forbid marriage between same-sex couples, but the soonest such an amendment could take effect is 2006.
Finding More Information About the Status of Same-Sex Marriage
Equality California – www.eqca.org
Lambda Legal Defense and Education Fund Marriage Project – www.lambdalegal.org
National Center for Lesbian Rights – www.nclrights.org
Human Rights Campaign – www.hrc.org
Marriage-Like Relationships in Other States
Vermont and Connecticut: Civil Unions
In response to a supreme court mandate (Baker v. State, 744 A.2d 864 (Vt. 1999)), the Vermont legislature passed the Vermont Civil Union law, which went into effect on July 1, 2000. While this law doesn't legalize same-sex marriages, it does provide gay and lesbian couples with many of the same advantages, including:
rights under family laws such as annulment, divorce, child custody, child support, alimony, domestic violence, adoption, and property division
rights to sue for wrongful death, loss of consortium, and under any other tort or law concerning spousal relationships
medical rights such as hospital visitation, notification, and durable power of attorney
family leave benefits
joint state tax filing, and
property inheritance when one partner dies without a will.
These rights apply only to couples living in Vermont. But even for Vermont residents this new civil union law does not give same-sex couples the rights and benefits federal law provides to male-female married couples. Same-sex couples are not eligible for Social Security benefits, immigration privileges, or the marriage exemption to federal estate tax. Vermont also permits reciprocal beneficiaries relationships, which provide the same health care decision-making rights available to spouses and couples in civil unions.
In April 2005, the Connecticut legislature passed a civil union law giving couples who enter into civil unions all of the same rights and responsibilities as spouses under state law.
Hawaii: Reciprocal Beneficiaries
Hawaii's Reciprocal Beneficiaries law provides some marriage-like benefits. Any two state residents can register as reciprocal beneficiaries, as long as they are over 18 and are not permitted to marry. Couples who sign up gain some of the rights and benefits granted by the state to married couples, including hospital visitation rights, the ability to sue for wrongful death, and property and inheritance rights.
Maine, New Jersey, and California: Domestic Partnerships
Maine recently enacted a domestic partnership law offering some limited benefits to registered partners — mostly related to disability and end-of-life issues. For example, partners take precedence over other family members to act as a guardian if one partner becomes disabled and have the right to inherit from one another without a will. But most other marital rights are not included.
New Jersey's new domestic partner law, passed in January 2004, applies to same-sex couples and to opposite-sex couples in which one partner is 62 or older. The benefits provided include equality with married couples in insurance coverage and medical decision making and the choice of filing joint state tax returns. However, the law does not provide for inheritance rights, the right to petition for spousal support if the relationship ends, or automatic parental rights — second parents still have to petition for adoption.
In California, the updated domestic partner law gives broad new rights and places extensive new responsibilities on registered partners. As of January 1, 2005, registered domestic partners in California have many of the same rights and obligations as legally married spouses under state law, including community property rights and the right to receive support from one's partner after a separation. Domestic partners should both be considered legal parents of a child born into the partnership (though legal experts advise proceeding with an adoption anyway, to ensure parental rights are effective in other states). Superior courts will have jurisdiction over termination of domestic partnerships, unless the relationship was of short duration and there are no children and no jointly owned property. There has been significant backlash against the new law, but all challenges to it have failed so far.
It remains to be seen what effect the laws in California, Connecticut, Hawaii, Maine, New Jersey, and Vermont will have on the rest of the nation. Couples that aren't Vermont residents are allowed to register their civil unions in Vermont, but it is doubtful that other states will recognize their status (except New Jersey, where the law explicitly states that it will recognize civil unions and domestic partnerships from other states, and perhaps California and Hawaii). Likewise, California registered domestic partners will probably have trouble having their partnerships recognized anywhere except in the other states that recognize same-sex partnerships.
Although the U.S. Constitution requires each state to give "full faith and credit" to the laws of other states, the federal Defense of Marriage Act (DOMA), passed in 1996, expressly undercuts the full faith and credit requirement in the case of same-sex marriages. Many states have also passed DOMA laws, specifically barring same-sex marriages in that state. Because of the apparent conflict between the federal DOMA and the U.S. Constitution, as well as all the other uncertainties in this area, equal rights advocates — and their opponents — are eager to have the U.S. Supreme Court decide the issue of same-sex marriage once and for all.
Information on Benefits for Same-Sex Couples
California. To register a domestic partnership in California, go to the California Secretary of State's website at www.ss.ca.gov. (Look under "Special Programs Information.")
Connecticut. The Connecticut law is so new, there's nothing on the state website yet. Check back here for updates or check www.state.ct.us to see whether information has been added.
Hawaii. To learn about registering your partnership in Hawaii (where it's called a "reciprocal beneficiary relationship"), go to the website of the Hawaii Vital Records office at www.state.hi.us/doh/records/rbrfaq.htm.
Maine. Maine's state website at www.state.me.us has more information about domestic partnership there.
New Jersey. New Jersey residents must file for domestic partnerships with local registrars. You can find the registrars for each county at www.state.nj.us/health/vital/regbycnty.shtml.
Vermont. Information about Vermont's civil union and reciprocal beneficiaries laws is at http://www.sec.state.vt.us/municipal/civil_mar.htm.
Chronological History of Same-Sex Marriage Attempts
Baker v. Nelson (Minnesota, 1971). A gay male couple argued that the absence of sex-specific language in the Minnesota statute was evidence of the legislature's intent to authorize same-sex marriages. The couple also claimed that prohibiting them from marrying was a denial of their due process and equal protection rights under the Constitution. The court stated that it could find no support for these arguments in any United States Supreme Court decision.
Jones v. Hallahan (Kentucky, 1973). A lesbian couple argued that denying them a marriage license deprived them of three basic constitutional rights — the right to marry, the right to associate, and the right to freely exercise their religion. The court refused to address the constitutional issues, holding that "the relationship proposed does not authorize the issuance of a marriage license, because what they propose is not a marriage."
Singer v. Hara (Washington, 1974). A gay male couple argued that denying them the right to marry violated the state Equal Rights Amendment. The court disagreed, holding that the purpose of the statute was to overcome discriminatory legal treatment between men and women on account of sex.
Adams v. Howerton (Colorado, 1975). The couple, a male American citizen and a male Australian citizen, challenged the Board of Immigration Appeals refusal to recognize their marriage for the purpose of the Australian obtaining U.S. residency as the spouse of an American. (The couple participated in a marriage ceremony with a Colorado minister and had been granted a marriage license by the Boulder, Colorado county clerk.) The court ruled that the word "spouse" ordinarily means someone not of the same sex. Then it noted the 1965 amendments to the Immigration Act, which expressly barred persons "afflicted with sexual deviations" (homosexuals) from entry into this country. The court concluded that it was unlikely that Congress intended to permit homosexual marriages for purposes of qualifying as a spouse of a citizen, when the Immigration Act explicitly bars homosexuals from entering into the United States.
Thorton v. Timmers (Ohio, 1975). A lesbian couple sought a marriage license. In denying their request that the court order the clerk to issue them a license, the court concluded that "it is the express legislative intent that those persons who may be joined in marriage must be of different sexes."
De Santo v. Barnsley (Pennsylvania, 1984). When this couple split up, De Santo sued Barnsley for divorce, claiming that the couple had a common-law marriage. A common-law marriage is one where the partners live together and act as a married couple, without going through a formal marriage ceremony. Only a few states still recognize common-law marriages – in 1984 Pennsylvania was one of those states. The court threw the case out, stating that if the Pennsylvania common-law statute is to be expanded to include same-sex couples, the legislature will have to make that change.
Matter of Estate of Cooper (New York, 1990). Cooper died, leaving the bulk of his property to his ex-lover. His current lover sued to inherit as a surviving spouse under New York's inheritance laws. The court concluded that only a lawfully recognized husband or wife qualifies as a surviving spouse and that "persons of the same sex have no constitutional rights to enter into a marriage with each other."
Dean v. District of Columbia (Washington, DC, 1995). Two men sued the District of Columbia for the right to get married. They lost their case at the lower level and appealed. They lost again at the appellate level when the court decided, under current D.C. laws, that the district can refuse to grant marriage licenses to same-sex couples.
Baehr v. Miike (Hawaii 1999). A nine-year battle over the issue of same-sex marriages ended just 11 days before the Vermont ruling in Baker v. State, discussed below. The plaintiff in the Baehr case argued that Hawaii's marriage license rules were discriminatory. The case set off a national debate over same-sex marriage rights and prompted an onslaught of state and federal legislation designed to preempt the possibility that other states would be forced to recognize same-sex marriages from Hawaii. The case was finally dismissed on the grounds that the legislature had passed a prohibition on same-sex marriages before the Hawaii Supreme Court could render a favorable opinion.
Baker v. State (Vermont 1999). Same-sex couples sued the state, the City of Burlington, and two towns, saying that refusal to issue them marriage licenses violated the Vermont Constitution and the state marriage laws. The Vermont Supreme Court, reversing a lower court decision, declared that the constitution required the state to extend to same-sex couples the same benefits and protections provided to opposite-sex couples. In response, the state legislature passed the Vermont Civil Union law, which went into effect in July 2000.
Goodridge v. Department of Public Health (Massachusetts, 2003). The Massachusetts Supreme Court held that the state law barring same-sex marriage was unconstitutional under the Massachusetts constitution and ordered the legislature to remedy the discrimination within six months. In February 2004, the court ruled that offering civil unions instead of civil marriage would not meet the requirements set forth in Goodridge.
Copyright 2004 Nolo
Client Reviews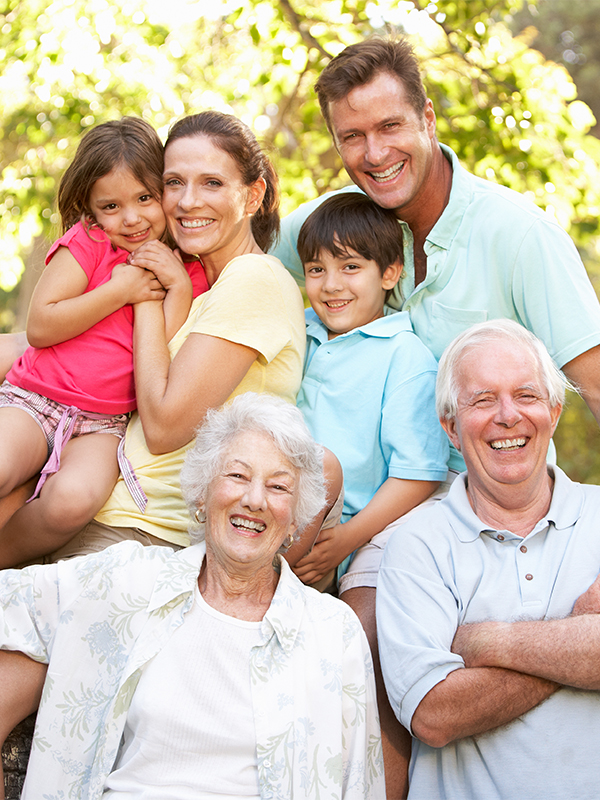 Contact Us

We're Here to Help You

Fill out the form or call us at 210-694-5205 to schedule your free consultation.