Dedicated Attorney Guiding San Antonio Residents in Family Law Matters
J. Michael Clay is an experienced San Antonio divorce lawyer who has successfully represented clients since 1991. He handles many types of family law matters related to divorce and children, including child custody, child support, paternity, adoption, and visitation. Mr. Clay values the personal relationships developed with clients and the privilege of helping them achieve their desired legal outcomes.
Mr. Clay began practicing as a solo practitioner in 1991. Since founding the firm, he has helped hundreds of people in Bexar County. At a large firm, individual clients may get lost in the shuffle, but Mr. Clay personally handles each case from start to finish. He prides himself on excellent client service, including regular communication and a willingness to fully understand the unique issues of clients' cases in order to pursue their objectives.
Family law matters can get complicated and heated in Texas. During a divorce, a couple may experience heightened emotions that make it difficult to reach an agreement. An adoption is also a huge life event, during which passions may run high. It can be important to retain a skillful divorce attorney in the San Antonio to represent you in a family law proceeding. After a divorce, it may be necessary to return to court to obtain modifications of child custody or support, or visitation schedules. For these proceedings, it is also wise to retain an experienced attorney.
The breakdown of a marriage is challenging, and it may seem overwhelming to proceed through a complicated legal process like divorce. The Texas Family Code governs divorces. There are seven statutory grounds under which you can get a divorce in Texas. No-fault divorces are available. In order to sue for divorce in Texas, a spouse needs to have been a resident of the state for six months continuously. Additionally, a spouse needs to be a resident in the county where the divorce is being filed for a minimum of 90 days. Divorces are not finalized for a minimum of 60 days after a divorce petition is filed, and it can take more than a year to finalize a divorce if the issues in the divorce are complex and there are multiple controversies. An experienced San Antonio divorce attorney can make sure that you meet the procedural requirements so that the process goes smoothly.
Child custody is often a complicated and highly contentions issue. In Texas, it is usually called conservatorship. It comes up during divorces as well paternity cases (usually called Suits Affecting the Parent Child Relationship or Suits to Determine Parentage). If the parties cannot agree on all of the terms for custody, visitation and support, a judge may be required to resolve child custody issues by determining what is in the best interests of the child. Sometimes, after a final order has been entered by the Court, circumstances change and it becomes necessary to modify the terms of child custody, or even to change it altogether. An experienced attorney can make sure that you meet the substantive and procedural requirements so that the process goes smoothly as possible.
Both parents are expected to support a child. One parent may be ordered to pay child support to the other parent for the benefit of the child. Physical custody will usually determine who needs to pay child support. Generally speaking, a noncustodial parent, who is the parent with less time with the child, pays child support to the other parent provides and/or pays for health insurance coverage for the child. Texas sets certain guidelines to calculate child support, usually based on a percentage of the non-custodial parent's income. Sometimes, after a divorce, the parent who is supposed to pay child support does not do so, and it becomes necessary to take legal action to enforce the child support order. Or, circumstances may change which require a modification to the amount of child support. A San Antonio divorce lawyer can represent you in a child support enforcement action.
During a divorce, either spouse can seek spousal support (called "Maintenance" in Texas). Various factors are considered to determine whether spousal support is appropriate, how much is appropriate, and for how long it can be ordered. There are also eligibility requirements tied to the length of the marriage, although there are certain exceptions to those requirements.
When unmarried people have a child together, paternity and terms for the custody, visitation and support of the child must be determined when the parties stop living together. There are four different categories of paternity. There are "presumed" fathers, "acknowledged" fathers, "adjudicated" fathers, and "alleged" fathers. The establishment and/or challenge of paternity are sometimes affected by statutes of limitations. An attorney experienced in these matters will ensure that all procedural and substantive issues are addressed.
Legal adoption involves the termination of one or both biological parents' parental rights. Often, private adoptions are stepparent adoptions, in which a spouse legally adopts the other spouse's biological child. The biological parents can give up their parental rights voluntarily. Sometimes a prospective adoptive parent needs to sue the biological parent to involuntarily terminate his or her parental rights. There are several grounds under which it may be possible to obtain an involuntary termination.
Sometimes the legal process of obtaining protection for oneself against a violent family member can be intimidating. Our firm takes the time to answer questions about orders of protection and restraining orders and works with the courts to protect our clients' safety. If you are in a relationship in which your children or you have been subjected to domestic violence, we may be able to help you apply for a protective order or a temporary restraining order. After such an order is put in place; a violation of the order can give rise to criminal and civil penalties.
Consult a Knowledgeable Divorce Lawyer in the San Antonio Area
Issues involving family law are personal and can be challenging. At our firm, we develop strong relationships with clients. If you are concerned about a family law matter, you can come to us with the confidence that we have the experience to provide you with sound legal advice and skillful representation. We treat our clients with sensitivity and attention. Contact us at 210-694-5205 or via our online form.
Client Reviews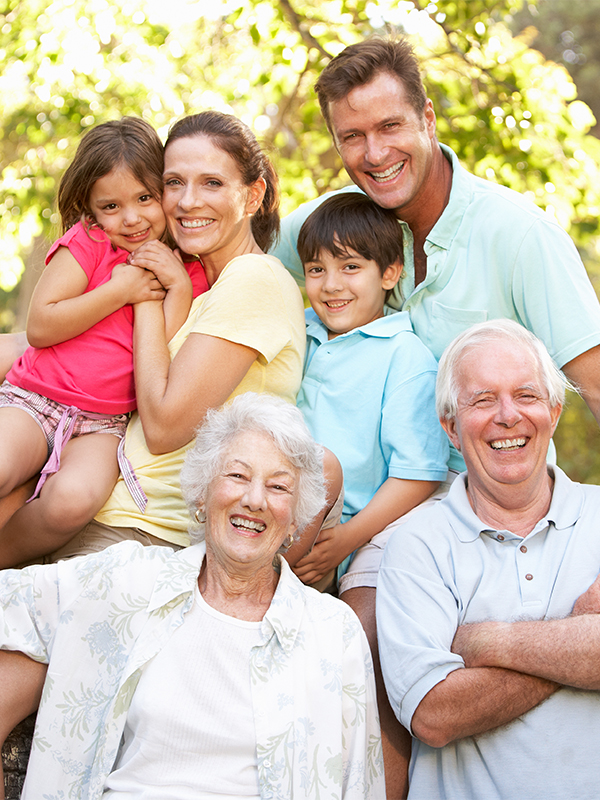 Contact Us

We're Here to Help You

Fill out the form or call us at 210-694-5205 to schedule your free consultation.