Family Law
Divorce Attorney Representing Residents of San Antonio and the Surrounding Areas
Dealing with family law matters is often a stressful and emotionally draining experience. Whether you have decided to end your marriage, adopt a child, or seek a modification of an existing support or custody order, it is critical to retain an experienced family law attorney who will work diligently to help you pursue your desired outcome. J. Michael Clay is a knowledgeable San Antonio family law lawyer who takes pride in helping people protect their rights in some of the most difficult and emotional times in their lives. He recognizes that each case is unique and will work with you to develop a plan to help you seek a favorable outcome under the facts of your case. His office is located in San Antonio, and he represents clients in all types of family law cases throughout Bexar County and beyond.
Divorce
If you wish to get a divorce in Texas, either your spouse or you must live in Texas for six continuous months prior to when you file for the divorce. Additionally, either your spouse or you must be a resident of the county where the divorce is filed for 90 days prior to filing. There are exceptions to these residency rules when one or both spouses are active duty United States military service members. Most Texas divorces are sought on a no-fault basis, but Texas law does allow for fault-based divorces. In some cases, alleging that your spouse is at fault for the divorce, due to behavior such as adultery or abandonment, can weigh in your favor in terms of the division of marital property and assets. A decree finalizing a divorce cannot be entered until at least 60 days have passed since the petition was filed, but since many divorces involve disputed issues of fact, it can take much longer for a divorce to be final. If you intend to seek a divorce, a family law attorney in the San Antonio area can assess the facts of your case to help you determine the appropriate manner in which to proceed.
Child Conservatorship and Possession
Under Texas law, child custody is composed of conservatorship, which is the right to make legal decisions on behalf of the child, and possession and access, which is the right to visitation. Conservatorship includes the right to make decisions that affect the child's health and education, where the child lives, and which religion, if any, the child practices. A joint conservatorship, which grants both parents the right to make decisions that will affect the child, is presumed to be in the best interest of the child in Texas courts. In some cases, however, a court will grant a sole conservatorship. In most cases, in addition to granting a joint conservatorship, a court will allow for joint possession and access as well. The laws of Texas provide a standard order that sets forth each parent's right to possession and access. The court is permitted to deviate from the order, however, if it feels that another arrangement is in the child's best interest. A San Antonio family law attorney can help a parent advocate for the arrangement that best suits the situation.
Child Support
Texas law imposes an obligation on parents to provide financial support for their children. The law provides guidelines that set forth how support should be calculated based on the parent's monthly income, minus certain deductions. Child support obligations typically last until a child turns 18 or graduates from high school, but in some cases, such as when a child has special needs, a support obligation may be extended past the age of majority.
Spousal Maintenance or Support
Unlike some other jurisdictions, Texas family law courts rarely grant spousal maintenance, also known as spousal support. The law clearly defines when spousal maintenance can be granted and the duration for which a person can receive spousal maintenance. At a minimum, the party seeking maintenance must show that the marriage has lasted at least 10 years and that they cannot earn an income sufficient to support their basic needs. The spouse requesting maintenance must also show that they have made a concerted effort to earn an income or to develop skills that would allow them to earn an income.
Retain an Experienced Family Law Lawyer in the San Antonio Area
Family law disputes are emotionally charged and often contentious, so they may require the assistance of an attorney who is well-versed in navigating the Texas family law courts. J. Michael Clay is mindful of the sensitive nature of family law cases and will work tirelessly to help you seek your desired outcome. Mr. Clay's office is in San Antonio, and he assists clients in Bexar, Guadalupe, Comal, Atascosa, Wilson, Kendall, Medina, Bandera, and Kerr Counties. To set up a free and confidential meeting, contact us at 210-694-5205 or via our online form.
Client Reviews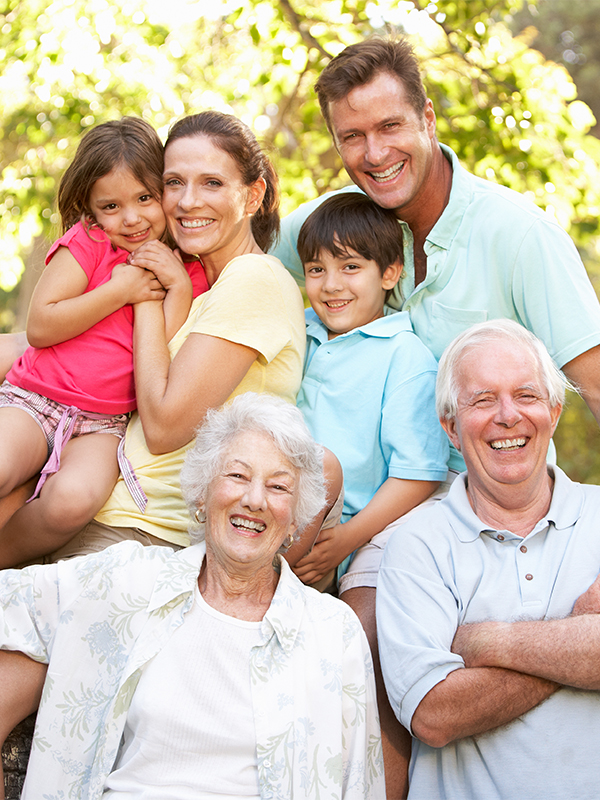 Contact Us

We're Here to Help You

Fill out the form or call us at 210-694-5205 to schedule your free consultation.