Is a Prenuptial Agreement Right for You?
by Shae Irving & Katherine E. Stoner, Attorney-Mediator
These steps will help you decide whether a prenuptial agreement makes sense for you.
Whether to have a prenup is as personal and unique a decision as whether to marry in the first place. Here are a couple of things you can do to figure out whether a prenup is what you need.
Consider the Pros and Cons
Before getting to the specifics of your own situation, it can be helpful to look at the general pros and cons of making a prenup. We'll look at the good news first, then a few downsides.
Prenup Benefits
Making a prenup can:
protect your separate property
support your estate plan
define what property is considered marital property or community property
reduce conflicts and save money if you divorce
clarify special agreements between you, and
establish procedures and ground rules for deciding future matters.
In addition, creating a prenup may actually strengthen your relationship. While people often imagine that negotiating a prenup is potentially divisive, communicating about money matters can actually improve the quality of your relationship and support good communication in your marriage. Even if you don't end up signing a written agreement, just sitting down and hashing out the basics about money and property can eliminate misunderstandings that might otherwise create conflict. Remember that sooner or later you and your intended will be talking about money. If you think you can handle it, most psychologists and legal experts would tell you there's no time like the present.
Disadvantages of a Prenup
While there is a lot to be said for a carefully considered, clearly written prenup, there are some downsides to consider.
It's not romantic. Let's face it, a prenup is not romantic. Being engaged conjures up images of candlelit dinners and walks in the moonlight. Although marriage is a financial partnership as well as a romantic one, if you feel that discussing something as mundane as property and finances, as well as the possibility of divorce, will mar an otherwise beautiful time of your lives, you may not be candidates for a prenup.
The time may not be right. The need for a prenup is partly a question of timing. The issues covered in a prenup will probably arise sooner or later in your marriage: money management, property rights, responsibility for debts, estate planning. And if your marriage doesn't work out, you'll certainly need to deal with divorce decisions.
But making a prenup forces you to confront many of these issues now, at a time when your relationship may still be new and untested. Discussing what goes into a prenup could be unpleasant and stressful, leaving one of your with bad feelings about the relationship. (If now is not the time to make a written agreement, you may be able to make a contract after you marry (a "postnup"); but be advised that postnups have their own disadvantages, including stricter legal rules.)
State law may protect you without a prenup. The laws of your state may do a fine job of accomplishing what you want. For example, you may live in a community property state where assets owned before marriage are separate property and those accumulated during marriage are community property that is owned fifty-fifty. If this is essentially what you would want in your prenup, or maybe even better than what you expected, why go through the work of negotiating a prenup? Still, you'll want to be sure that you're not facing any special circumstances where your state law is unclear. Proceed to the next step and take a careful look at your situation.
Examine Your Situation
Now that you have an overview of the pros and cons, you can focus on the specifics of your circumstances and figure out whether a prenup is what you need.
Step One: Take a Prenup Quiz
If you or your fiancé can answer yes to any of the following questions, there is a good chance a prenup would be helpful. If you answer no to every question, you might still benefit, but having a prenup might not be as critical.
Do you own any real estate?
Do you own more than $50,000 worth of assets other than real estate?
Do you own all or part of a business?
Do you currently earn a salary of more than $100,000 per year?
Have you earned more than one year's worth of retirement benefits or do you have other valuable employment benefits, such as profit sharing or stock options?
Does one of you plan to pursue an advanced degree while the other works?
Will all or part of your estate go to someone other than your spouse?
Step Two: Identify Important Issues
Jot down on a piece of paper a list of the things you might want to include in a prenup, such as separate property identification, decisions about how you will handle money and property while you are married, whether alimony will be paid or waived in the event of divorce, retirement benefit agreements, and agreements about how you want to leave property at your death.
Common Prenup Topics
Here's a quick list of some of the issues that can be included in a prenup:
separate vs. joint property
estate planning issues, such as providing for children from prior marriages or leaving family property
how to handle a separate business
retirement benefits
nonresponsibility for the other person's debts
who gets what, including alimony, if you separate or divorce
procedures for filing tax returns, including allocating income and deductions
who pays household bills — and how
whether to have joint bank accounts and, if so, how to manage them
agreements about specific purchases or projects, such as buying a house together or starting up a business
how you will handle credit card charges
agreements to set aside money for savings
agreements for putting each other through college or professional school
provisions for a surviving spouse in your estate plan or through life insurance coverage
how to settle any future disagreements, such as with the help of a mediator or by a private arbitrator acting as judge.
Step Three: Assess Your Comfort Level
Next, ask yourself this question: On a scale of one to five, how comfortable am I with the idea of having a prenup? If you give yourself a one or a two, try to identify the reasons for your discomfort. If it is because you are uncertain how the terms of a prenup might compare to your legal rights without one, you may want to investigate the laws of your state before making a decision. If you are pretty sure you want a prenup and your discomfort comes from fear of starting an argument or offending your fiancé, then you might take this as an opportunity to practice talking about difficult matters in a loving way. You may even find it helpful to work on communication and negotiation skills with a counselor who specializes in premarital counseling. The same is true if you don't think you want a prenup and you feel that your fiancé is pressuring you to make one. This is a good time to practice communicating — clearly and kindly — about stressful issues. Whether or not you eventually make a prenup, you're sure to learn more about what you each need and want.
If you scored a three, four, or five on the comfort scale, you are ready to start talking specifics with your fiancé. Even so, bear in mind that every good conversation involves some give or take. Don't assume that you and your fiancé will see eye-to-eye on everything, especially when you first start talking. Allow plenty of time to talk — and be willing to get help if you need it.
Further Resources
When you're ready, Nolo's book, Prenuptial Agreements: How to Write a Fair & Lasting Contract, by Katherine E. Stoner, Attorney-Mediator & Shae Irving, J.D., walks you through each of these steps in more detail and helps you draft your own agreement.
Copyright 2004 Nolo
Client Reviews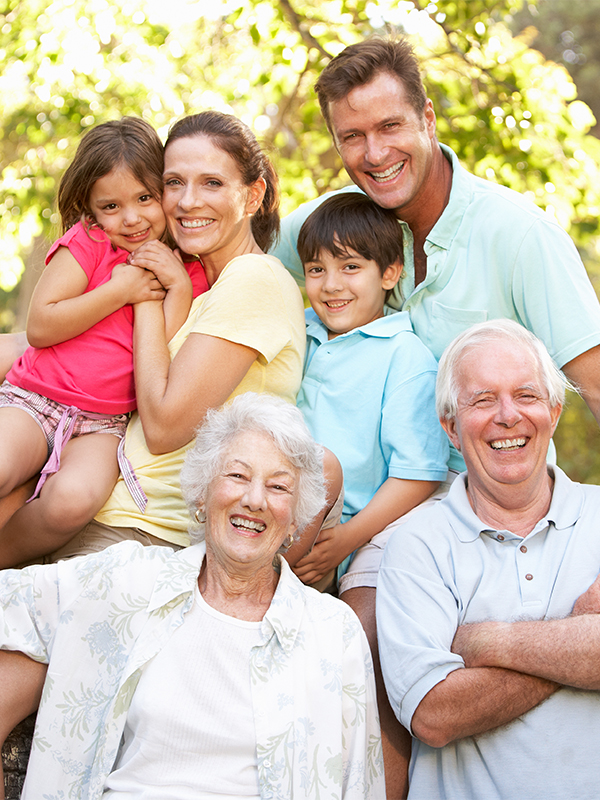 Contact Us

We're Here to Help You

Fill out the form or call us at 210-694-5205 to schedule your free consultation.