Marriage Requirements, Procedures and Ceremonies FAQ
What you need to know and do to get married.
What's Below:
Can anyone get married to anyone?
Does any state yet recognize same-sex marriages?
What's the difference between a "marriage license" and a "marriage certificate"?
Where can we get a marriage license?
Are blood tests still required before marriage?
Who can perform a marriage ceremony?
Are there requirements about what the ceremony must include?
Can Anyone Get Married to Anyone?
You must meet certain requirements in order to marry. These vary slightly from state to state, but generally include:

– being at least the age of consent (usually 18, though sometimes you may marry younger with your parents' consent)
– not being too closely related to your intended spouse
– having sufficient mental capacity — that is, you must understand what you are doing and what consequences your actions may have
– being sober at the time of the marriage
– not being married to anyone else
– getting a blood test, and
– obtaining a marriage license.

Marital Prohibitions

All states prohibit a person from marrying a sibling, half-sibling, parent, grandparent, great-grandparent, child, grandchild, great-grandchild, aunt, uncle, niece, or nephew. Some states have additional prohibitions.
Does Any State Yet Recognize Same-Sex Marriages?
Yes. In May 2004, Massachusetts began issuing marriage licenses to same-sex couples who live in the state. Massachusetts is the only U.S. state that permits same-sex marriage. In fact, many states have passed laws specifically barring same-sex marriages, and the number of states with such laws is increasing. But there are other states that allow same-sex unions that are similar to marriage.

In California, domestic partnership does create a marriage-like relationship in which same-sex partners have nearly all the rights and responsibilities of spouses. Vermont and Connecticut both offer same-sex couples a "civil union registration system." Under these systems, same-sex couples can register their partnership and receive all the benefits of state laws that apply to married couples. Hawaii, Maine, and New Jersey all have some form of registration for same-sex couples, with varying levels of benefits–but none equal to the broad rights available in California, Connecticut, and Vermont.
What's the Difference Between a "Marriage License" and a "Marriage Certificate"?
A marriage license is a piece of paper that authorizes you to get married and a marriage certificate is a document that proves you are married.

Typically, couples obtain a marriage license, hold the wedding ceremony, and then have the person who performed the ceremony file a marriage certificate in the appropriate county office within a few days. (This may be the office of the county clerk, recorder or registrar, depending on where you live.) The married couple will be sent a certified copy of the marriage certificate within a few weeks after the marriage ceremony.

Most states require both spouses, along with the person who officiated and one or two witnesses, to sign the marriage certificate; often this is done just after the ceremony.
Where Can We Get a Marriage License?
Usually, you may apply for a marriage license at any county clerk's office in the state where you want to be married. (In some circumstances, you must apply in the county or town where you intend to be married — this depends on state law.) You'll probably have to pay a small fee for your license, and you may also have to wait a few days before it is issued.

In some states, even after you get your license you'll have to wait a short period of time — one to three days — before you tie the knot. In special circumstances, this waiting period can usually be waived. If you wait too long, your license will expire. Licenses are good for 30 days to one year, depending on the state. If your license expires before you get married, you can apply for a new one.

How to Obtain Copies of a Marriage Certificate

If you find yourself needing a copy of a marriage certificate — yours or someone else's — it's not difficult to arrange. We suggest that you visit the website of the National Center for Health Statistics at www.cdc.gov/nchs/howto/w2w/w2welcom.htm. Here you'll learn where in your state to write, call, fax or email for the documents you need. Be prepared to pay a small fee, often $5 to $10, for each copy you request.
Are Blood Tests Still Required Before Marriage?
A handful of states still require blood tests for couples planning to marry. Most do not.
Premarital blood tests check both partners for venereal disease or rubella (measles). The tests may also disclose the presence of genetic disorders such as sickle-cell anemia or Tay-Sachs disease. You will not be tested for HIV, but in some states, the person who tests you will provide you with information about HIV and AIDS. In most states, blood tests can be waived for people over 50 and for other reasons, including pregnancy or sterility.

If either partner tests positive for a venereal disease, what happens depends on the state where you are marrying. Some states may refuse to issue you a marriage license. Other states may allow you to marry as long as you both know that the disease is present.
Who Can Perform a Marriage Ceremony?
Non-religious ceremonies — called civil ceremonies — must be performed by a judge, justice of the peace, or court clerk who has legal authority to perform marriages, or by a person given temporary authority by a judge or court clerk to conduct a marriage ceremony. Religious ceremonies must be conducted by a clergy member (priest, minister or rabbi). Native American weddings may be performed by a tribal chief or by another official, as designated by the tribe.
Are There Requirements About What the Ceremony Must Include?
Usually, no special words are required as long as the spouses acknowledge their intention to marry each other. Keeping that in mind, you can design whatever type of ceremony you desire.

It is customary to have witnesses to the marriage, although they are not required in all states.
Copyright 2004 Nolo
Client Reviews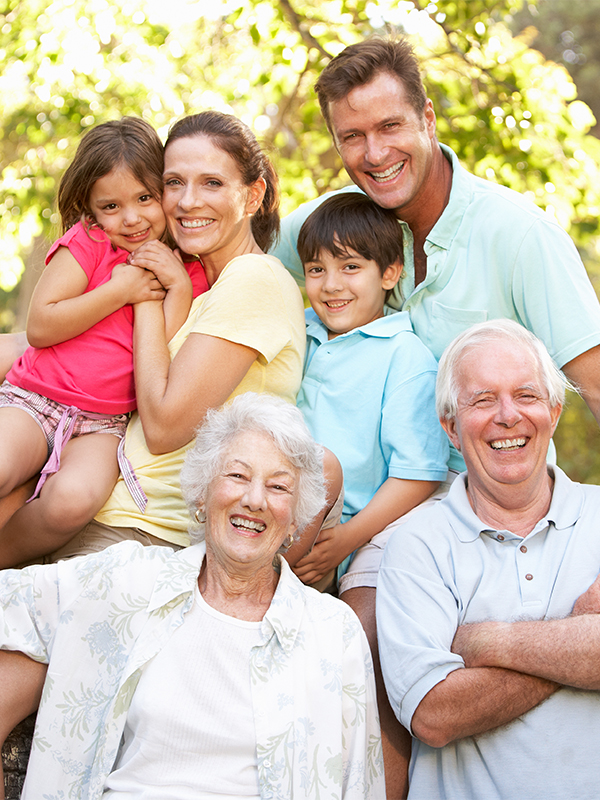 Contact Us

We're Here to Help You

Fill out the form or call us at 210-694-5205 to schedule your free consultation.