Name Changes FAQ
How to legally change your name.
What's Below:
I just don't like my birth name and I want to change it. Can I choose any name I want?
Can I change my name if my marriage is common law?
How do I implement my name change?
Do I have to go to court to change my name after marriage or divorce?
What should I do if I have a hard time getting my new name accepted?
I Just Don't Like My Birth Name and I Want to Change It. Can I Choose any Name I Want?
There are some restrictions on what you may choose as your new name. Generally, the limits are as follows:

– You cannot choose a name with fraudulent intent — meaning you intend to do something illegal. For example, you cannot legally change your name to avoid paying debts, keep from getting sued or get away with a crime.
– You cannot interfere with the rights of others, which generally means choosing the name of a famous person with the intent to mislead. For example, most judges will not approve your renaming yourself George Bush or William (Bill) Clinton unless you have a convincing reason not related to the famous politicians.
– You cannot use a name that would be intentionally confusing. This might be a number or punctuation — for example, "10," "III," or "?."
– You cannot choose a name that is a racial slur.
– You cannot choose a name that could be considered a "fighting word," which includes threatening or obscene words, or words likely to incite violence.

That's "Mr. Three" to You

Minnesota's Supreme Court once ruled that a man who wanted to change his name to the number "1069" could not legally do so, but suggested that "Ten Sixty-Nine" might be acceptable (Application of Dengler , 287 NW2d 637 (1979)).
Can I Change My Name If My Marriage Is Common Law?
Yes, anyone can change his or her name. In theory, most states allow you to legally change your name by usage only — meaning that you simply start using your new name without any court action, and at no cost.

However, practically speaking, since you don't have a marriage certificate, you will need an official court order changing your name before you'll get government agencies and many private companies, such as banks and title companies, to accept your new name.
How Do I Implement My Name Change?
Whether you have changed your name by usage or by court order, the most important part of accomplishing your name change is to let others know you've taken a new name. Although it may take a little time to contact government agencies and businesses, don't be intimidated by the task — it's a common procedure.

The practical steps of implementing a name change are:

– Advise officials and businesses. Contact the various government and business agencies with which you deal and have your name changed on their records. See Changing Identification and Records, below.
– Enlist help of family and friends. Tell your friends and family that you've changed your name and you now want them to use only your new one. It may take those close to you a while to get used to associating you with a new sound. Some of them might even object to using the new name, perhaps fearing the person they know so well is becoming someone else. Be patient and persistent.
– Use only your new name. If you are employed or in school, go by your new name there. Introduce yourself to new acquaintances and business contacts with your new name.

Changing Identification and Records

To complete your name change, you'll need to tell others about it. Contact the people and institutions you deal with and ask what type of documentation they require to make your name change official in their records. Different institutions will have different rules and forms; a few will only require your phone call or an email. But in our increasingly security-conscious world, most will require special forms, a copy of a court order listing your new name, and, in a few instances, even a personal meeting.

It's generally recommended that you first acquire a driver's license, then a Social Security card in your new name. Once you have those pieces of identification, it's usually fairly simple to acquire others or have records changed to reflect your new name.

Here are the people and institutions to notify of your name change:

– Friends and family
– Employers
– Schools
– Post office
– Department of Motor Vehicles
– Social Security Administration
– Department of Records or Vital Statistics (issuers of birth certificates)
– Banks and other financial institutions
– Creditors and debtors
– Telephone and utility companies
– State taxing authority
– Insurance agencies
– Registrar of Voters
– Passport office
– Public Assistance (welfare) office
– Veterans Administration.

If you've made a will or other estate-planning document (such as a living trust), it's best to replace it with a new document using your new name. Your beneficiaries won't lose their inheritances if you don't, but changing the document now will avoid confusion later.

Finally, remember to change your name on other important legal papers — for example, powers of attorney, living wills, and contracts.
Do I Have to Go to Court to Change My Name After Marriage or Divorce?
As long as you're changing to your new spouse's name, or returning to your old name, you can usually use the usage method to change your name after you get married or divorced — you simply start using your new, or old, name. You'll need to provide proof of your name change, but showing your marriage certificate or divorce decree should be enough. However, if you want to change to a new name (for example, you and your new spouse are both taking on a name that's new to both of you, or you want a new name after a divorce) you'll have to get a court order.
What Should I Do If I Have a Hard Time Getting My New Name Accepted?
Start by providing documentation that shows both the old and new names. If you've recently obtained a passport, it may be helpful because it can show your old name as well as the new name as an AKA ("also known as"). If you are stonewalled, you may want to gently but forcefully give a rundown of your state laws that support your position. (You can research the law for your state from Nolo's research page on State Laws.)

If the person with whom you are dealing remains uncooperative, ask to speak to his or her supervisor. Or, if you have trouble at the local office of a government agency, contact the main office. You have the legal right to change your name, even if the people you're dealing with don't know your rights.

If you have still a hard time getting an institution to accept your new name, you'll need to go to court and obtain a judge's order establishing your new name. It costs a few dollars in filing fees and will take a little time, but it's something you can easily handle on your own. Once you have a court order, you probably won't have any problem getting your new name accepted.
Copyright 2004 Nolo
Client Reviews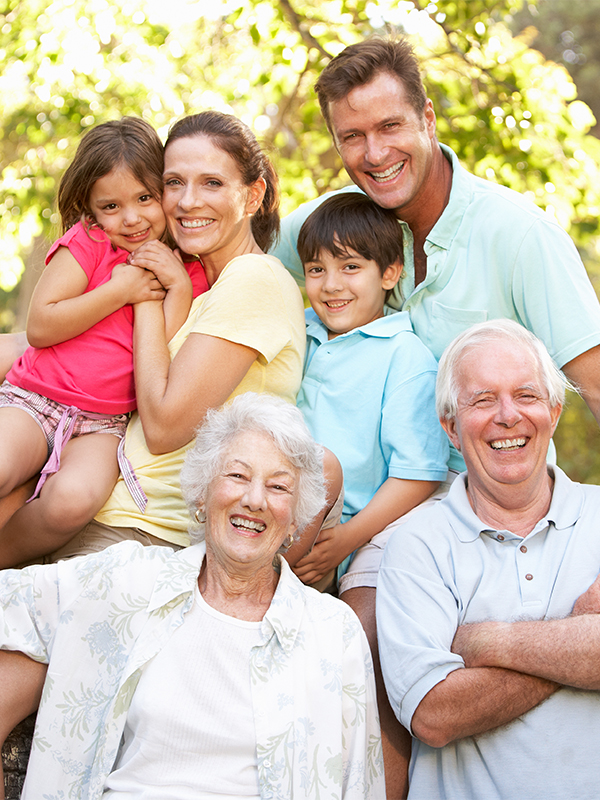 Contact Us

We're Here to Help You

Fill out the form or call us at 210-694-5205 to schedule your free consultation.